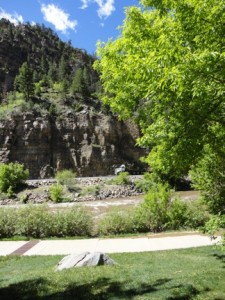 I have been driving through Glenwood Canyon my entire life, first as a passenger in my younger years, and in later years as a driver. On rare occasions, I even ride my bike in the canyon. In my younger days I used to be terrified of driving through the canyon. In those days it was a two twisty road. What really got me though was how close it was to the river, and more importantly the lake caused by the dam for the powerplant. In my young eyes, I often worried about driving off the road into the river.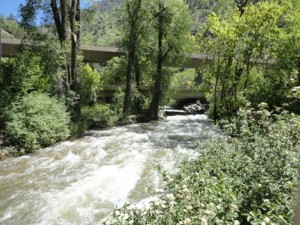 These days, Glenwood Canyon is one of my favorite places with it's sweeping highway, numerous rest areas, the bike trail, and of course, the breath taking scenery. This year we visited the canyon during Memorial Day Weekend. They canyon is gorgeous right now with most everything in bloom.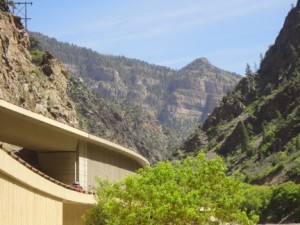 The construction of I-70 through the canyon caused years of lawsuits by environmentalists, years in design, and the better part of the 80's in construction. The result however, in my eyes, is one of the most beautiful stretches of highway I have ever been on. Not only is the highway an engineering feet, it is also a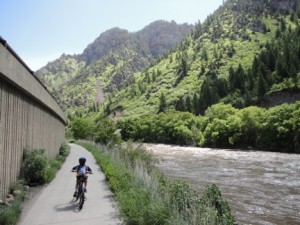 work of art. The highway hugs the canyon walls, swooping through the canyon with tunnels, several bridges, and viaducts. A lot of care was taken to preserve as much of the vegetation as possible. You will see the highway going over full grown trees, skirting rock formations, and for me, getting the highway above the river!
Also incorporated into the canyon are four rest areas (quite amazing considering this stretch of highway is only 10 miles long), a bike path that runs the full length of the canyon, and launch areas for rafters and kayakers. If you are in the area, be sure to check it out.